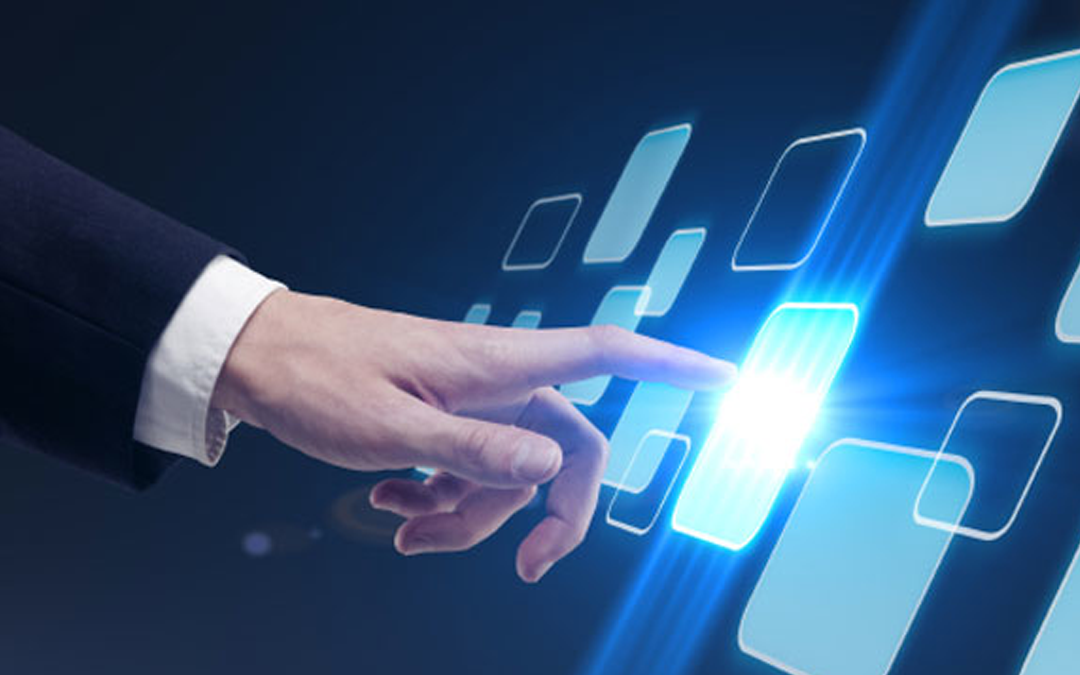 16 Nov

How You Can Leverage Technology to Create a Luxury Experience for Your Clients

Recently, I've been reading the Lord Peter Wimsey novels by Dorothy Sayers. When Lord Peter travels, Bunter, his butler, makes all the arrangements. He checks into hotels, finds transportation, orders meals, and waits in lines. Lord Peter, living the luxurious life of the British upper class in the 1920s, seldom experiences delays, inconveniences, or aggravations. Bunter takes on all the burdens so that his employer can relax and focus on his work.

If Lord Peter Wimsey lived today, he'd still travel in style, but he might find that he has more company. As computing power has become fast, reliable, and affordable, technology has become a great leveler. Instead of butlers and maids, travelers today employ tablets and smartphones to navigate complicated situations. Smart companies have figured out how to leverage these new 'personal assistants' to create individualized, effortless, and luxurious customer experiences for clients. But you don't need to be a big firm or have a huge budget to create a luxury experience with technology. Small- and medium-sized businesses (SMBs) are uniquely poised to employ these new technologies in innovative and exciting ways.
The Traveler's Life Goes Mobile
Luxury hotels have figured out that the smartphone is the devoted butler for today's business travelers. Guests are never far from their mobile phones and tablets. They've become accustomed to using their mobile devices for directions, reservations, and take-out orders. Mobile phones keep our calendars, wake us in the morning, and help us work when we're on the move. For many travelers, it's a grave inconvenience to pick up the room phone or venture to the front desk. Hotels that cater to the modern luxury traveler have adjusted, and learned how to deal with the ubiquitous electronic servants.
In San Francisco, restaurant owners have embraced the Settle App to connect with mobile customers. The app allows customers to reserve a table, place an order, and pay remotely. That way, their food is ready and waiting for them when they arrive, just as if a servant had made the arrangements for them. Settle gives servers tools to offer luxurious service as well. The app keeps a record of each customer's past orders.  For instance,  the server can see that in the past the customer has ordered certain varieties of wine and offer a few vintages in line with their past tastes. The app makes it possible for business travelers to walk into any restaurant and experience personalized service catered exclusively to them.
Where Everyone Knows Your Name (and Your Preferences)
Technology allows businesses to offer a greater degree of personalization to their clients. For instance, the Four Seasons Hotel keeps detailed information on the likes and dislikes of their regular guests. Service staff have access to this information so that your slippers will be on the correct side of the bed, your mini-fridge is stocked with the perfect snacks, and you'll have the soap you like and the correct number of towels in the bathroom. By silently acting on a customer's preferences, they create a luxurious experience where guests don't have to ask to have their needs met. With the help of the customer database, Four Seasons has already anticipated most of their needs. Four Seasons in San Francisco takes the luxury experience even further, by allowing customers to use Facetime to check in to the hotel on their way from the airport. When she arrives, tired and jet-lagged, the guest meets no delays. Instead, she can go straight to her room to shower, rest, and change.
Smaller hotels have also embraced technology for personalization. For instance, the Andaz, a boutique hotel on Wall Street that caters to business travelers, assigns each guest a tablet-equipped personal host. Guests can interact with their hosts in person, as when they first enter the hotel, or through their own mobile devices. A guest can order room service, ask for restaurant reservations, and order towels and wake-up calls without making a phone call. He can even access these services off-site. Using mobile technology instead of telephone contact makes these interactions easier and faster for the customer.
This melding of big data with mobile technology has allowed businesses to offer customers from all backgrounds the sort of personalized, carefully orchestrated experience that used to be available only to the ultra-wealthy. For instance, many SMBs now offer personalized texts and coupons to their customers, carefully selecting them based on a customer's known interests and past purchasing habits. Location data from smartphones helps businesses offer advice and products suited to a particular area, and apps and mobile-friendly websites give customers access to round-the-clock, personalized care.
Luxurious Technology for the World of Business-to-Business Companies
If you're a business-to-business (B2B) firm, your customers may not be looking for the same pampered experience as business-to-consumer customers. After all, someone who's trying to get an order in before the close of business doesn't really care about feeling luxurious. Instead, he wants to focus on completing the task and meeting his goals. However, you can use the same technologies that luxury businesses use to create a customer-centric experience that focuses on ease and lets the 'butler' do the work.
As mobile technology has gained market share, a growing number of people finish projects away from their desks. In fact, 36% of Americans routinely work when they're not at work. In many cases, they're using a smartphone or tablet to complete routine office tasks while they're on the go.
An app that allows self-service inventory checks, order placement, and order tracking can help your busy clients do business with you even when they're on the road. Offering the opportunity to buy when, where, and how the customer wants mimics the luxury experience by meeting needs before a customer makes a request.
You can also use technology to let your clients schedule meetings online or by text message. This lets them multitask by taking 'voice' out of the scheduling equation. In addition, using mobile technology for scheduling lets your customers make arrangements when they're thinking of it, even if they're not in the office.
Make sure your business has Facetime, Skype, and Google Chat enabled for frontline staff. These mobile video-conferencing apps allow your staff to share product images, video of processes, and other images with remote clients. Instead of forcing a client to come on-site to see a part, you can let him see it from his office, eliminating travel time and freeing up his schedule.
It's important to interact with your customers' mobile devices, but you might also want to equip your own employees with mobile 'butlers.' A mobile device makes your customer relations staff more accessible to clients. In a sense, it can turn them into a personal 'concierge,' just likes those at the Andaz hotel. With tablets or smartphones, you can offer your clients the best aspects of technology and human interaction as part of a single, unified customer experience.
The essence of the luxury experience is to offer your customers what they want, when they want it, how they want it, and before they have to ask. By working with your customers' 'virtual butlers,' you can give them a customer experience on par of that of the landed British gentry in the 1920s. If you treat your customers like they're nobility, why would they even glance at your competitors?